CACCIA NOTTURNA
HAND SILK-SCREENED ART BOOK BY COLLECTIVE PALEFROI,
CACCIA NOTTURNA IS ABOUT THE GENESS OF PAOLO UCCELLO BELOVED PAINTING
+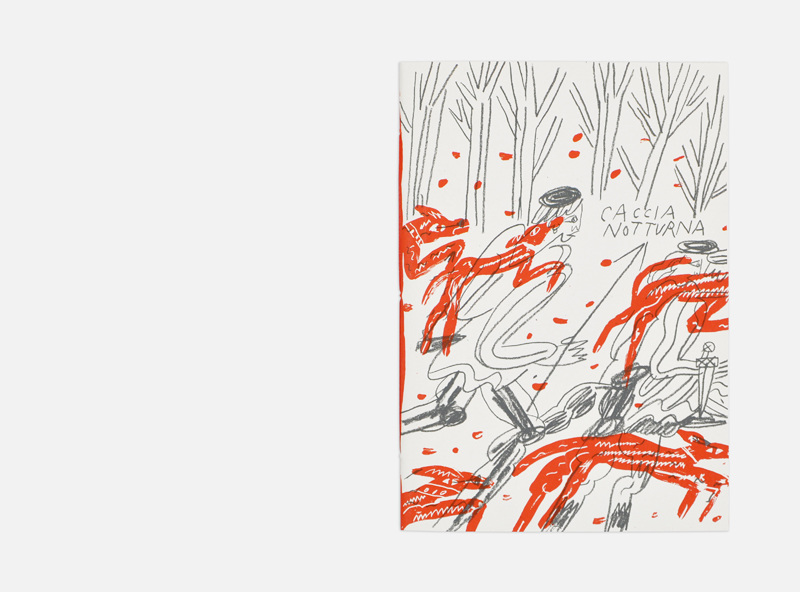 The ArtBook is a tribute to Caccia Notturna, painted by Paolo Uccello around 1470.
In details, I conceived the drawing of the pages as a sketchbook, a restless investigation on his hands, his way of tracing lines, shape colours and expressions.

Printed together with Palefroi in their studio in Berlin during Easter Week.