O R A C O L O
A NEW DECK OF TAROTS (get your copy here).
HAND SCREEN-PRINTED LIMITED EDITION OF 200 PIECES.
A CHARACTER SELECTION BASED ON CELESTE TEACHING AND SPIRITUAL RESEARCH.
∞ ∆ º – • …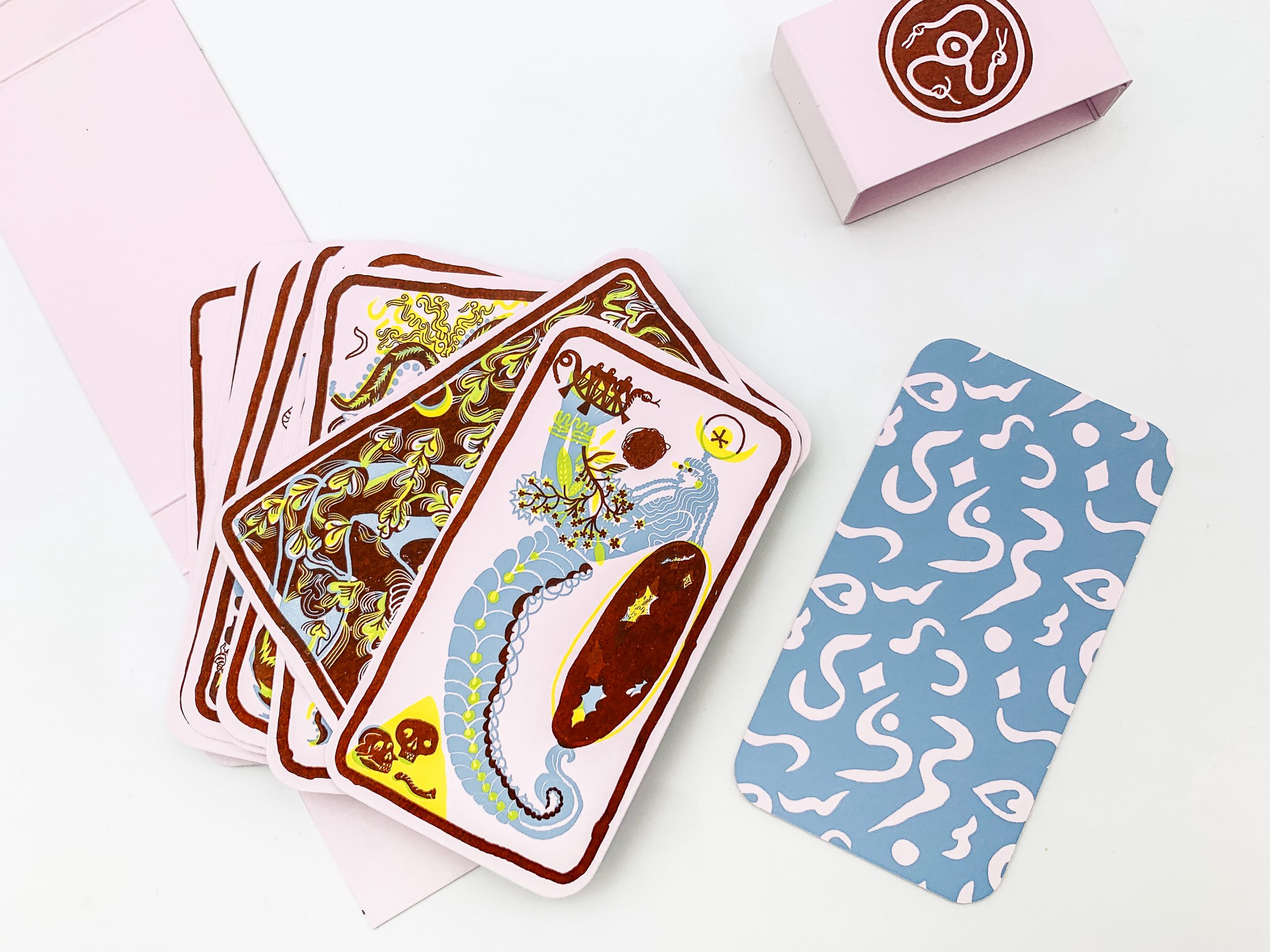 O R A C O L O
is a new deck of Tarorts, counting 21 cards and corespondent 20 Audios.
Each character I draw has been selected from Celeste yoga teaching practice and spiritual research:
a Scorpio, a Dancer, a Tree, the Full Moon, the Serpent Skin, the Dew, the Dawn, the Raft,
the Fisherwoman, a Clavicula, the Sleep, the Night …
It is the result of almost a year of correspondence between me and Celeste, shared enthusiasm, conversations, intuitions, text, sketches: my famished need to create something beautiful and open,
a place for an inner and external meeting, personal and community research.
Each card is a journey.
A discovery or a contemplative moment. A jump.
An act. A glimpse. A scream. A pause, a vision, a game.
Each card has a corresponding online mini-practice Celeste created to complete the card.
I dig into some anthropology research, endless cosmos of signs and spiritual sing. Leisure sings. Archaic Simbolism I cannot read anymore, from people before me. Beautifully shaped, painted, composed.
I went looking for that sign, that line, that figure: so, for example Aurora is a Sphinx that show her breast, made of flash and stone and watery dust ….
Hand screen printed on paper.
Limited Edition of 200 signed copies.